There are times in your life, when nothing seems to be going your way .Life becomes pathetic. There are times you sulk and tear your hair out , wondering what is it that you've done wrong.
We've all been through it some time or the other.
As I look back at the low phase in my life, I wish it never comes back to me again. I look at all the tears , the pain, the negativity, the insanity, the confusion, the mess that I was a few months back and , a phase that lasted for over 4 yrs now, I wish I could erase it out of my memory forever. It's hard to even think of it. Those of you, who have been reading my blog since the beginning, would know what I am talking about.
Lurking in constant sorrow , trying to find happiness in my life. Everyday was a struggle to survive, to smile, to live. Depression had taken its toll and everything seemed hopeless.
There were times when there was no....trust me, NO way out. And things only kept going downhill. I thought I'd die. But a chance of luck saved me. It was not mere luck. It was more than that.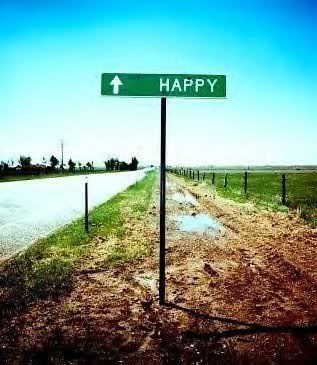 Today, I am more hopeful, optimistic about everything in life. I believe, that when one door closes, another will open up soon.
I always took friends for granted. I loved them, no doubt. But it was now, in these past few months that I've come to know how much they mean to me. They made me laugh my ass out, when my eyes were swollen with tears. They lent an ear to my talks and helped me come out of all the mess. They made me forget everything that I had been through. I treasure them.
In the past four years, I had lost myself. 'Why am I like this now? And not the way I used to before?',is what I constantly kept asking myself. But life changes you and a change is necessary.
Today, for some reason, I feel I've found my self again. As if a magic spell was cast on me! No, it didn't happen overnight. But since the past few months, things have started to get back to normal. Yeah there are those constant ups and downs. But still, life's been kinder. Now I know , that life won't abandon me. At least that is what I'd like to believe.
I don't know how to express in words, how happy I feel today to be here. I never thought I'd make it through. I look at how I was, a few months back and what I am now and I feel so happy and grateful to god.
I have so much to write, but don't know where to start from. I am so overwhelmed today. I am almost close to tears.
I don't know where I'll be or how things would be tomorrow. Things can get better , they may become worse, who knows? Life is so unpredictable. But I hope for a better day. All I know, is that all these experiences of the past have made me stronger.
I remember saying this to a friend who has recently been struggling with her life as well..."you know what?....they say that every dog has it's day. Although we aren't dogs we'll have our good days too! So cheer up." The bad days come but the good ones follow too.
I need to thank God for giving me my life back. Happiness, which seemed a distant dream, is back in my life.
I love my life!
I love god!:)